One of the worst things that can happen to a woman or girl is an obstetric fistula, an internal injury caused by an obstructed labour when adequate health care has not been available, that leaves her incontinent, humiliated and often cut off from her community.
An obstetric fistula is a hole between the birth canal and the bladder or rectum. It leaves survivors leaking urine or faeces – and sometimes both – through their vagina. Some patients suffer from paralysis caused by nerve damage.
Tragically, sufferers of obstetric fistula are often subject to severe social stigma due to their smell, perceptions of uncleanliness, a mistaken assumption of venereal disease and, in some cases, infertility.
Nearly all patients at the Addis Ababa Fistula Hospital report psychological issues associated with their condition.
Each year around 3,000 women will suffer from a fistula injury in Ethiopia.
In rural areas with minimal access to water, it can be impossible for a woman with an obstetric fistula to access basic sanitation and remain dry and clean. This ongoing issue around maintaining hygiene around the injury leaves survivors physically and emotionally traumatised, and often tragically becoming outcast in her own community.
An obstetric fistula injury can often be repaired with a single life-changing surgery. This operation can take as little as two hours.
With over 60,000 successful repair operations completed to date, our mission now is to continue to fund the treatment of fistula injuries and prevent women from suffering though a fistula or other childbirth injury by providing expert maternity care.
We do this through funding a range of programmes to support the work of Hamlin Fistula Ethiopia. Hamlin Fistula New Zealand collaborates with the other international Hamlin charities to have the greatest possible impact in maternal care for women in Ethiopia.
Our specific focus is on the prevention and treatment of fistula and other childbirth injuries.
Your support will transform the lives of some of the most at risk women in the world, who suffer needlessly from lack of medical care.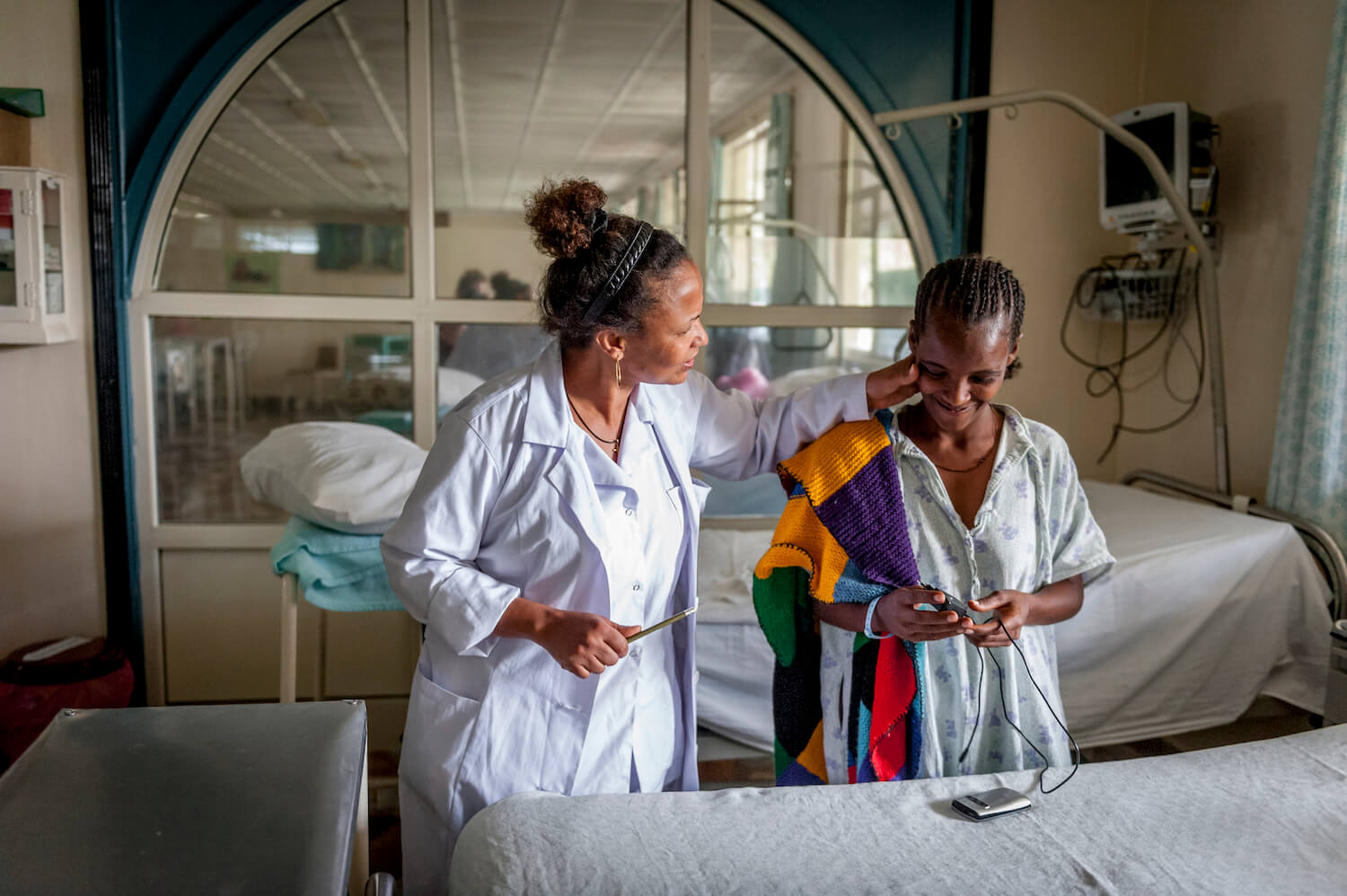 Maternity care is critical to prevent fistula.
The root cause of fistula is lack of access to maternity care. In Ethiopia poverty and malnutrition in childhood contributes to stunting of the skeleton and the pelvis, which also can contribute to obstructed labour and fistula.
With your help, we can train more highly specialised midwives who will be leaders in the work to prevent childbirth injuries and fistula.