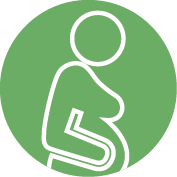 Thirty-six year-old Sister Domenica is originally from South Sudan in a small town called Upper Nile, located very close to Ethiopian border. After she obtained a diploma in nursing from a college in South Sudan, Domenica joined a mission in the Benishangul region of Ethiopia, which runs a sanitarium.
I have been serving in Ethiopia for the past 9 years and witnessed many unbearable challenges rural women face while giving birth. Because of lack of skilled professionals in the area, I saw women lose their lives in delivery, even after arriving at a health institution. Stopping this has always been my dream. I always wanted to upgrade my profession to higher and specific level so as to prevent the poor mothers from dying. I love Ethiopia and I never have considered myself as a foreigner. – Sr. Domenica
When she first heard about the Hamlin College of Midwives and the work of Hamlin Fistula hospitals in 2019, Sr. Domenica recalls, "The information I got about this college and its high-quality training for young girls was what I have been dreaming about in my life. I thought to myself this is it."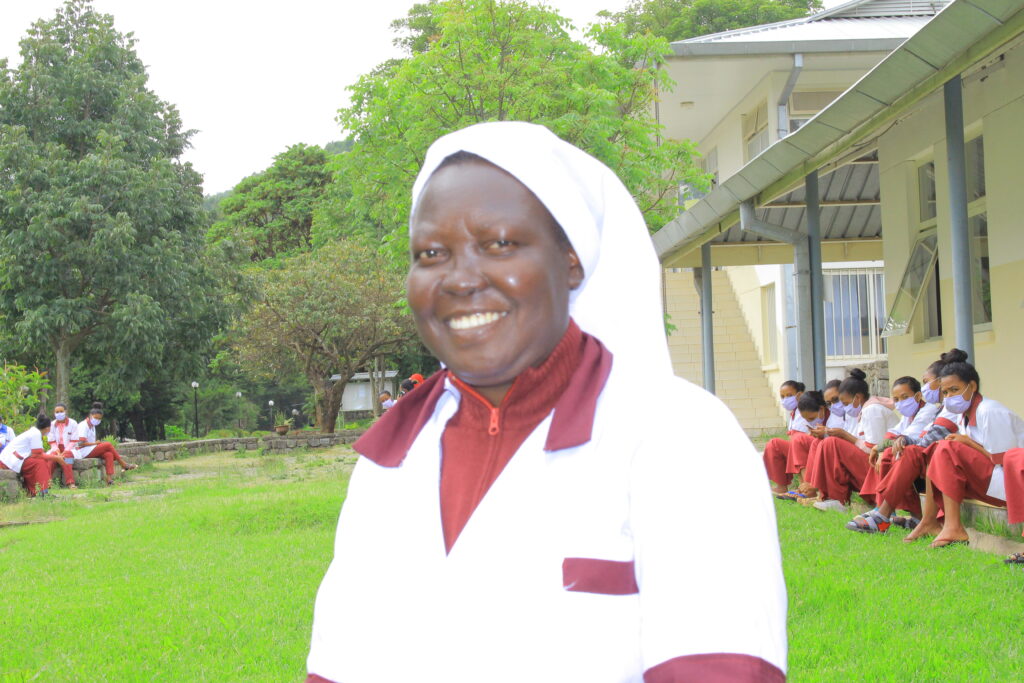 Normally, Hamlin only grants scholarships to young women from rural Ethiopia who are willing to serve in their hometown for 4 years after graduation. However, the health boards requested that Hamlin recruit students in the Gambela and Benishangul Regions. Being from the Benishangul region, the door was now open to Domenica as a special case.
When I got the call from the college, I couldn't believe the truth I am hearing until I come back to the college in person. Finally, the impossible became possible, and I joined the college as a first-year midwifery student," she explains. Domenica passed the entrance exams and was granted the scholarship for the 2021 academic year as the first ever international student.
On April 17, 2021, I joined the college I have been dreaming about. This is the perfect college that matches with my interests. Most of all the well facilitated teaching learning process added with highly skilled teachers and the breathtaking environment made me find the college better than my expectations. I am now looking forward to finishing my study successfully and saving the lives of many mothers dying out there in their happy moment of delivery. I thank you all for granting me the scholarship. - Domenica.